Jay's laptop flew from the front seat, smashed into the dashboard, and fell like a rock to the floor of his black Lexus ES. He could smell burnt rubber from the tires as the car screeched to a sudden stop. There couldn't be more than a couple of inches between his sedan and the stationary SUV directly ahead of him in this terrible traffic jam on the New Jersey Turnpike. His heart was pounding, and he could feel beads of sweat dripping from his brow. That was far too close! His mind had been racing in circles about how he could sell his ownership stake in his software animation company. The company just didn't have enough working capital, and that was triggering one crisis after another. There were three important projects due by the end of the month, and as the CEO, Jay knew the company only had enough money to complete one of them. He had a meeting tomorrow with Amar, the CFO, and he knew there'd be a host of questions he'd be expected to answer.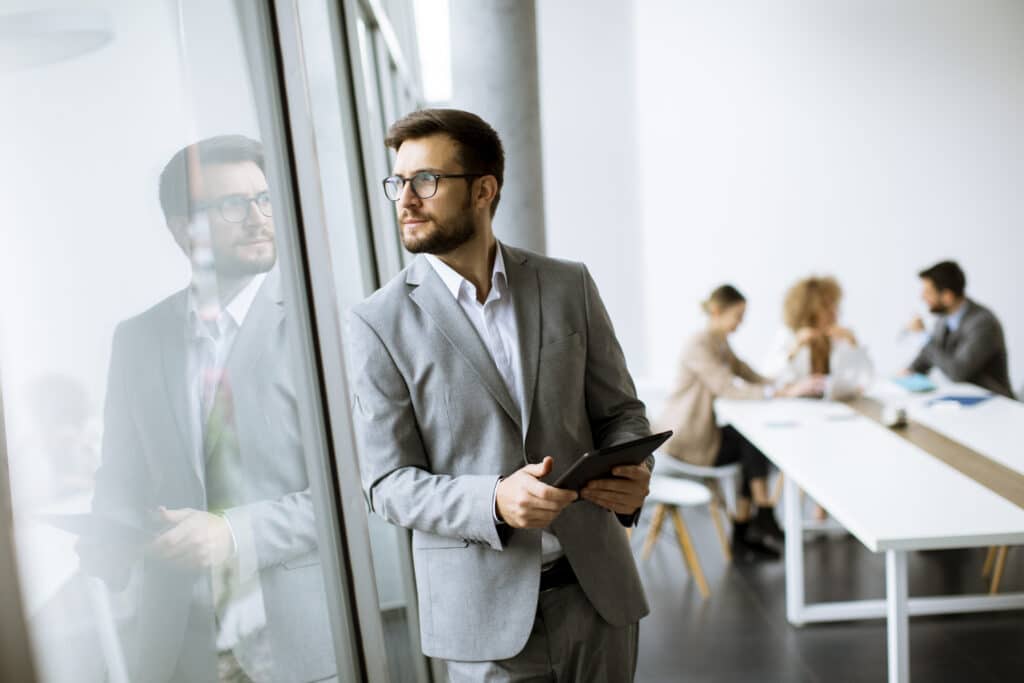 When he finally parked his car in the lot at his office, Jay exhaled a deep breath. He was forty-five minutes behind schedule, and his first call was only about a half hour away. He rushed to take the elevator, and then headed straight for his office. Just as he about to pass his assistant's desk, Kevin, the company's COO, stepped right in front of him with both hands out. "Woah, woah, slow down a bit," Kevin said. Jay quickly replied, "I'm sorry Kevin, it's just that I've had a rough morning, and I need to get ready for a call in a few minutes." Kevin rolled his eyes and said, "That's good because it means you understand when things need to be completed in a time crunch. "Let me get right to the point." He raised his voice so that everyone could hear. "The projects for Jetsets, Carpenter, and NightVision are all due by the end of this month, and I don't have enough money to pay the programmers to finish all of them. I'm not taking the fall this time for another overdue or cancelled project. Either you tell me tomorrow that you found money somewhere in the budget to finish these projects, or I'm resigning and finding someone to buy my shares." He quickly turned and stormed down the hallway, muttering obscenities under his breath. Jay slowly looked up and saw everyone staring at him. He put his head back down and quickly entered his office, closing the door behind him.
Jay always had too much work to do. He worked late almost every night of the week, and weekends were no different. He constantly felt like he hadn't done enough. For once he was actually glad to have the workload he did, because it helped him suppress any thoughts about his nightmare morning. He was also glad he was able to leave work early so he could stop by the rehabilitation center downtown. When he arrived, he asked the receptionist to call Lola Patel (his mother), and she said she'd meet him in the dining room. She entered slowly, taking one careful step at a time as she held tightly to her walker. This was good though, because after the stroke, the doctors thought she'd never walk again.
Jay and Lola had a great conversation over dinner. His mom was his next best friend – after his wife, Shayna. Of course, he didn't mention anything about what had happened earlier in the day, because his mom had enough to deal with. They didn't talk about what might happen when the days allotted for her rehabilitation ended. Where would she live? She had been alone at her own home for many years after Jay's dad died, but those days were over according to her doctors. She couldn't live in his house because all the bedrooms were on the second floor. There was an amazing assisted-living community just outside the city, but his mom couldn't afford it. All Jay's so-called "wealth" was tied up in the stock of the company. All in all, there were just a couple months remaining before they would have to make some really tough decisions.
Jay tossed and turned all night, as the events of the day finally caught up with him. Kevin had been the engine behind the company since it started. Kevin's dedication, intelligence, and enthusiasm were recognized by everyone at the company, and by most of their customers. His stomach dropped as he thought about losing Kevin, and his heart sank even more when he considered how bad he'd feel if everyone thought Kevin left because of his failed leadership. It was time to leave the company. Maybe someone else really could do a better job than he had.
Kevin did weigh on his mind, but that was not his heaviest concern. It was his mom. Family had always been most important to him – even if it often did not seem that way given all of the hours that he worked.  But he did it to build a future for Shayna and their two children, Rayja and Neel, who would both be graduating from college in just a few short years. He did not want to disappoint his mom. She needed him now more than ever, and he had to figure out a way to help her. He needed to sell his stock. He needed the cash for the assisted living home. There had to be a path to selling the company, or at least selling some or all of his shares. He would bring this up as the first topic at his meeting with Amar tomorrow morning. Amar was his last hope for finding a solution.
The meeting with Amar started at 9am sharp, and Jay jumped right into describing the crisis with Kevin. As he spoke, he realized he should have asked about Amar and his family. It was the stress. He just wasn't being himself. Amar just sat quietly and listened – as always, a rock of calm and reason. When Jay finished, Amar sat there quietly for a few minutes before he began, "Jay, I have good news and bad news. The good news is that I've found someone who is interested in buying 25% of the company." That brought a smile to Jay's face, and then he asked for the bad news. Amar continued, "I dug deeper into our stockholder agreements over the years. They are a real mess, and they should not have been ignored. As it turns out, although Rick left five years ago, he still owns about 5% of the company. We will need his consent to do anything major, including selling shares of the company." Jay's mouth gaped open – he was simply stunned. He didn't understand how this was possible. They had not even spoken to Rick in over four years! Jay stuttered as he asked, "How much do you think it will cost to buy out Rick?" Amar sighed, "Probably more than any of us or the company can pay."
Jay could hear the loud tapping as he bounced his pencil up and down on the table. His face showed deep lines creased in his brow. He slowly stood up, left the room, and walked down the hallway. He stopped at a large picture window and just gazed into the distance.